Is it a dirty business to sell your house quickly?
Can you sell house fast?
There are numerous methods for selling a home. Each method has advantages and disadvantages. As we all know, selling a house can be a stressful experience, so everyone is attempting to sell the house quickly and move on.
Options for selling a house include:
You can list it with a traditional real estate agent (things to watch out for: estate agent fees, marketing packages, hidden costs, legal fees)
You can sell it at auction (warning: property auctions can be overwhelming if you're doing it for the first time, legal fees, auction house rules, you may not receive full market value, and it's not a guaranteed sale).
You can sell it yourself (keep in mind: costs you may not have initially expected (such as staging, marketing, and listing! ), liaising between property buyers and conveyancers, which may be difficult if you're in a property chain)
You can sell it to professional property buyers 
Unfortunately, this option has a negative reputation. Conjectures are mostly spread by those who have never dealt with cash house-buying companies. Some people believe that cash home buyers are a sham. We can demonstrate that it is possible despite appearing too good to be true.
Regulations:
One of the most serious allegations is that the quick house sale industry is unregulated. While this is true, some organizations are looking after the quick house sale service. The National Association of Property Buyers was founded nearly a decade ago by quick house sale companies. They've spent the last ten years collaborating with The Property Ombudsman to ensure fairness and the highest standards in any fast house sale company.
Our recommendation:
Check the NAPB's website before deciding which 'sell house fast' company to sell your house to. There are many quick property sale companies to choose from in the members section. A genuine cash buyer has nothing to hide because the transaction is completely transparent and, of course, legal.
Do you want to know more?
A well-known, well-reviewed cash house-buying company is the answer to a quick sale. It is the only way to avoid gazumping and gazundering on the property market.
Know how: quick house sale solution
Property-buying companies have funds available, allowing for a sale within days. The process is not involving mortgage lenders. You will receive the free cash offer within 24 hours of contacting us, allowing you to make an informed decision.
The majority of sales are completed 14-21 days after initial contact. A quick sale is possible because cash buyers work closely with solicitors – some have solicitors on staff, which greatly speeds up the process. Unlike local estate agents, genuine cash buyers pay for all legal fees.
The following are the most common reasons why people choose a sell house fast service:
financial difficulty (some home-buying companies offer interest-free cash advances)

let down by a high street estate agent
broken chain
divorce
emigration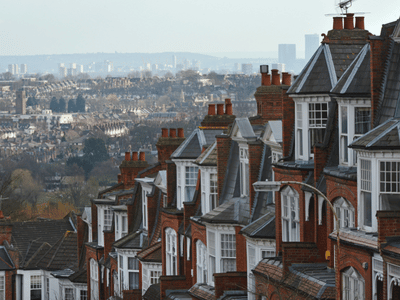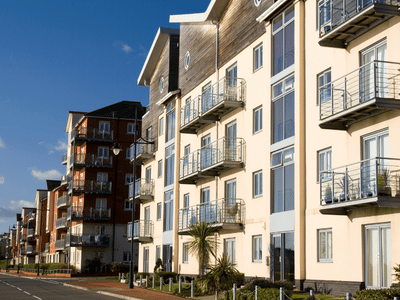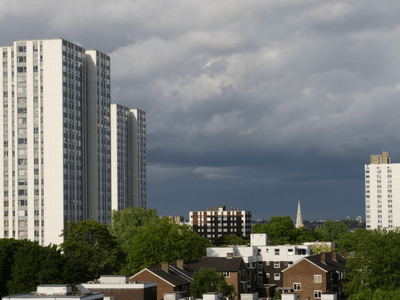 Again, to make an informed decision you need to know what are the other options to sell your house.
When you're ready to sell your home, there are three main options:
the one that people think it's complicated – via property auction
the quickest one via the quick house sale company
Creditable cash buyers will belong to a reputable organisation, that aims to drive excellence within the property sector like NAPB and TPO. Consultants' experience in the field makes them real experts and quick-sale ninjas on the property market.
How long does it take to sell a house on the open market?
Depending on whether you decide to sell it via a traditional auction or a modern auction it can take from a few weeks to a few months. If you want to sell through a traditional auction you need to wait for the specific date and actively participate in the bidding. You can also hire a professional to bid on your behalf. That option requires a lot of preparation and it is not certain that the property will be sold on the day. Additional costs are also associated with the traditional method of auction.
The modern method of auction rises to its name. It works as efficiently as popular auction portals, you can bid from anywhere in the world. The downside is that you still need to put in a lot of work to prepare the auction pack and there are costs associated with the participation.
How much does it cost to put a house for sale through auction?
Three parts are making up the total cost:
a catalog fee/entry fee – that's around £250 +VAT; the price can vary depending on location, prestige, and the location of the auction house.
legal pack – that could be another £250 +Vat or more again, depending on the solicitors used.
commission – that's the biggest cost but only paid if the property has sold; it's usually 2% of the sale price + VAT so if the property sells for £150 000 you will need to pay £3000 +VAT
OPTION 2 – local estate agent
That's the option that most people think that it is the only option to sell a house. They are simply not aware that others are widely available on the market right now. Many traditional estate agents have high staff turnover rates so you would never be sure that you'd be dealing with agents that know your case before the completion date. You are also risking being gazumped. When people say that buying and selling a house is one of the most stressful things in life they mean selling and buying through traditional estate agents. The length of the process is because many people – agents, surveyors, lenders, conveyancers of both sides – sellers and buyers must cooperate and agree on the same terms. Life happens – someone is sick, someone is on holiday, the document is lost – all that adds up is that it can take on average half a year to buy a house. If you're in a chain it may take even longer. Remember that nothing is confirmed until you have keys in your hand. Both sides can back out and you will have to start the process again.
How much does it cost to sell a house through an estate agency:
You can split the cost into 2 parts:
agency fees: that's on average up to 3 % of the sale price +VAT
solicitors fees: between £600 and £1500 +VAT,
OPTION 3 – bespoke fast cash property buyers
It can take as little as a few days to complete a transaction. Once you accept the offer you can relax, your house is sold. property buying company will tailor the timeframe to suit you. Are you in a rush? No problem you will have cash in your bank account within a few days! Need to settle a debt quickly? Some companies offer a cash advance, so you will have funds transferred into your account even more quicker. As cash-buying companies work very closely with trustworthy and tested solicitors and surveyors you can be sure that you will be looked after well and the process will be hassle-free.
How much does it cost to sell a house to a cash-buying company?
£0! all the costs are covered by the buyers.
How do they do it?
Reputable companies will always be transparent in the way they operate and their main selling point is that they can offer you a no-obligation cash offer. They will work around your timeframe, sell your property quickly and the money goes directly into your bank account with no additional costs or fees to pay.
Before we get into how it's worth noting some 'companies' are not able to buy your property and are just middlemen who sell your data for profit. These are usually easy to spot as they will not be members/accredited by the NAPB or TPOS. They'll also usually discredit that their opinion is better than national associations or governmental-backed schemes so watch out!
There are a few reasons why 'we buy any house' companies can buy the property in such a short time:
They use their own funds, so no need to waste time borrowing money.
They exclusively work with solicitors they can trust to deliver work quickly and efficiently.
They buy from you directly property is treated as a product. You sell they buy, cash is exchanged. No third party is involved, the fewer people involved the quicker the process.
They have a highly skilled experienced team. To work for a cash buyer you need to be driven to deliver fantastic customer service.
"It's not all sunshine and rainbows" – R. Balboa
Lack of regulations
For every 100 trustworthy companies, there will be one that's ruining the good reputation of others. They are the ones that are usually promising too much and do not have the resources to deliver their promises. Unfortunately, the quick buying sector is not well regulated. Recognising the need for a regulating body within the industry NAPB was founded. Its members are delivering the highest standard of service available. Choosing a company that is an active member of the NAPB will guarantee you a hassle-free sale.
Review based reputation
It's important to do your due diligence, research the company and read reviews of people who have used them. Not all companies are equal, there are many out there that offer the same services but they may not deliver on their promises. Do a few checks:
are they active on social media?
do they belong to the NAPB
check independent reviews sites like Feefo and Google, Trustpilot are they responding to the feedback?
If at least two out of three answers are yes it's a good sign that nothing unexpected will happen. We've made a list of the best  and most reputable cash house buyers in the UK.
Priced below the market value
That is usually the main con in a conversation about the 'we buy any house ' companies. It's true however, what most people do not think of is that the amount of money you can save by not having to sell with a traditional route is huge. Fees from surveyors, estate agents, and solicitors can easily add up to thousands of pounds. Unwanted properties also generate costs – bills, council tax, etc. Everything adds up. Let's not forget that time is money as well.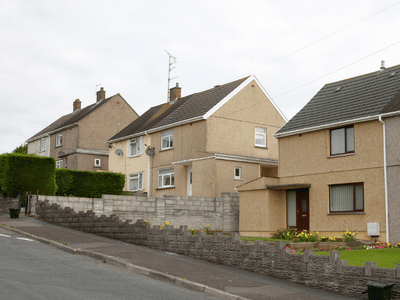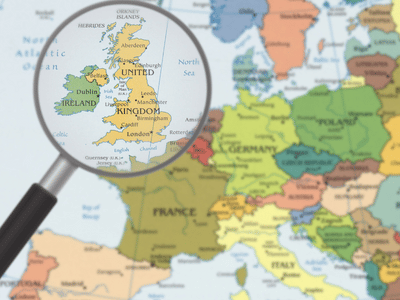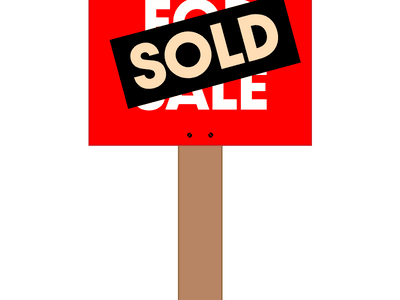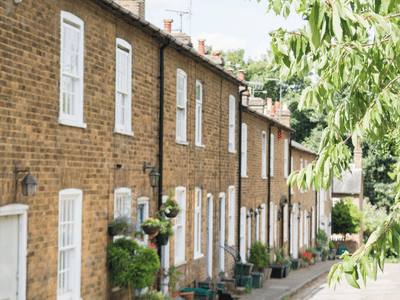 Is a quick sale the right choice for you?
Most people can afford to wait a few months for the completion of the sale. The are some situations in life when clinging to property can be detrimental to a person's health either physical or mental. In those cases, it is the quickest way.
For example:
divorce – or separation, relationship breakdown is hard on its own, if a property becomes a problem you want to move on as quickly as possible.
inherited property – depending on the size of the house, the process can take years. If you do not have the resources to manage it and sell the house you can sell the house quickly.
debt – owing money is not a pleasant situation, selling your house fast and paying the debt will be like a breath of fresh air.
broken chain – the most common of all. Depending on how close you are to the chain breaking down it may be wise to sell your house quickly.
Ultimately you decide to sell as quickly as possible, the option is open to everyone. Do it the right way with a company that you trust, sell your house, and move on.
We hope this article has been helpful and you have a better understanding of how to sell a house fast. At the end of the day, sell your house quickly and make sure it's done properly and legally. Good luck!