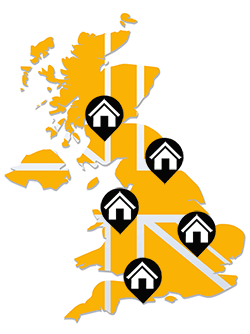 Cash property buyers can be a great alternative to estate agents or auctions. How do you find the best property buying company though? Do you check reviews or possibly the purchase price from the market value you could get? Well, there are many factors in choosing the best property buying service.
Whilst there are plenty of legitimate businesses out there, there is, unfortunately, a lot of scammers or middlemen who are not genuine cash buyers. We've been helping customers for many years and have seen all sorts of people, scams and businesses come and go and we will give you the low down on what to spot to avoid getting scammed by a 'we buy any house' company.
While you are looking for a UK property buyer when selling your house it's also a great idea to ensure you know the difference between a traditional estate agent and a 'fast house sale' company.