Selling Inherited Property
If you're named in a will as an executor, you may need to apply for probate. You can sell probate property to pay off debts of the property owner, or distribute money in line with their wishes.
Probate Property & Equity
How Can This Help Me?
Probate is a legal document that gives you the power to share the deceased's estate. If you're unable to deal with it or are struggling with the financial side of owning another property we can offer you a quick sale.
We have many years' experience dealing with selling houses after the death of a parent or loved one. Our expert probate team know how stressful it is when dealing with an estate and grief at the same time. We will work with you in a timely and professional manner throughout the whole process.
We can purchase probate property directly, cutting out investors, auction houses, middlemen and saving you money in the process.*
No costs for you – a totally free service with a guaranteed offer
We can also help stop house repossession
We can purchase in under a week if required
We buy any property in the UK – condition isn't an issue!
We Buy Probate Property, Any Condition
Speak to a member of our team and find out how we can help you sell your inherited house quickly.
Probate Property and the Law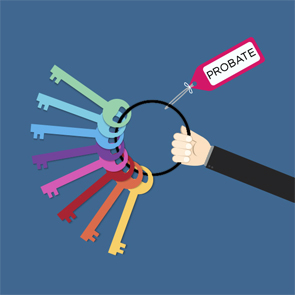 If you wish to sell an inherited property then there are rules and laws you have to abide by.
Many people choose to sell inherited property as they can't afford to keep up payments on a second house or simply to just pay off the debts of the deceased.
Remember, it is likely you'll have to keep up payments for insurance, utilities, gardening and general maintenance.
Grant of probate is required if you've been named executor of the will before you can sell your home and transfer the deeds set out in the will.**
You cannot sell a probate property before you have received the grant of probate.
Why Sell an Inherited House or Flat to Speed Property Buyers?
We know taking care of a loved one's estate involves a lot of time pressures and expenses. We can help you release these assets without the hassle that comes hand in hand with owning another property.
Speed Property Buyers are a completely free service and we will make you an offer regardless of where the home is located or its condition. We can also work around your schedule and work to your chosen completion date.
Using our service you don't have to spend a penny to prepare the home for marketing, maintenance or house clearing. There'll be no viewings, estate agents boards or delays. You can also keep peace of mind as we are founding members of the National Association of Property Buyers and follow the strict code of conduct for members from the Property Ombudsman.


Frequently Asked Questions
No, in general some smaller estates do not need to go through the probate process.
However, if there is a property, building or land owned by the deceased, it is likely to be required.
The estate could be liable for tax, which as of March 2017 is 40% of any amount over £325,000.
However, tax is rarely simple so it's well worth taking advice to be on the safe side.
You can deal with everything yourself if you wish. However, we'd suggest using a solicitor to assist you to be sure that everything is done correctly.
For a fairly simple estate, their fee is likely to be around £500 – £750 plus court fees, etc.
We can answer all your questions about selling an inherited property, either give us a call on 01903 331 599 or read our FAQ's.
The following links are regulators and redress schemes that are worth noting if you come across any issues dealing with property buying companies.
*There are no fees when you sell to us, however the price we pay will be below what we assess to be full market value.
**You should take legal advice from a Solicitor or Citizens Advice Bureau.