Speed Property Buyers
The UK's Favourite Property Buyers
Property Cash Buyers
Get Your FREE Cash Offer Below!
"*" indicates required fields
Houses Bought for Cash
in Three Easy Steps
1
Fast Online Cash Quote
Once you've completed the online quote form, we'll get in touch almost instantly.
2
Choose When To Move Out
When using a house buying company you have the choice of when you want to exchange and move home.
3
Cash For Your Home In 5-7 Working Days
You can opt to get the cash into your bank account as quickly as 5 working days.
Why You Should Use a Property Buyer
When Selling Your House
Selling via an auction house can be unreliable, and selling though a traditional estate agency can be slow and frustrating.
If you want to sell your house fast, using a company that buys houses is one of the best options.
No viewings or "for-sale" boards
100% cash property buyers
Time frame to suit you
Reliable and fast house sale
We're a small, dedicated team with big ambitions.
Our aim is to provide the best service in the property buying market. Our expertise and small size allow us to cater to each and every client properly, and personally.
Even if you're facing a difficult situation, such as property repossession, we can help. As property buyers we have a vast amount of experience in all areas of the property industry.
What Is a Cash House Buyer?
We will purchase your house directly in a time scale that suits you, it's a completely stress free property sale.
We can buy any property, in any condition, anywhere in the United Kingdom.
If you provide us with full property information and are willing to accept a figure slightly lower than the full market value, we can buy your house in as little as seven working days.
We are a small, friendly property cash buying team and we pride ourselves on our honesty and transparency.
It's a completely free and stress free service.
Find out how much we will buy your house for by using the contact form above.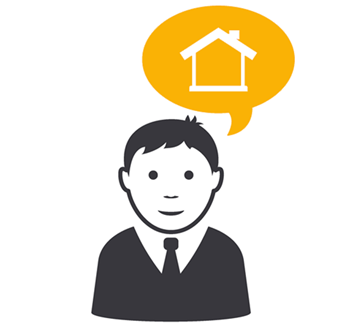 How We Compare to Estate Agents
Here is a breakdown of the approximate costs of using a house buying company vs a traditional estate agency, using a figure of £100,000 as an example:
Selling To Speed Property Buyers
(3+ Days)
Selling Via An Estate Agent
(6+ Months)
Asking Price
£100,000
£100,000
Average Agreed Purchase Price
£80,000
£95,000
Final Agreed Price After Survey
£80,000
£90,000
Estate Agent Fees
£0.00
£2592 inc. VAT
Cosmetic Repairs Needed
£0.00
£750
Solicitor Fees
£0.00
£1000
Council Tax and Other Bills
£150
£1800
Mortgage Payments
£0.00
£3600
Net Price Achieved
£79,850
£80,258
Benefits of Using Speed Property Buyers
| | Speed Property Buyers | Estate Agents |
| --- | --- | --- |
| Sale Time Period | 3 to 28 Days | 6 to 9 Months |
| Guaranteed | Yes | No – 1 In 3 Sales Fall Through (Source) |
| Repairs Needed to Sell | Absolutely None | Probable (Agents Normally Ask For Repairs to Sell) |
| Privacy | No Viewings and No For Sale Sign Outside | Ugly For Sale Sign Outside and Continuous Viewings |
Selling Your House to a Cash Buyer
Selling your house for cash is a very easy and stress free alternative to using your local estate agent. As a cash buyer, we've bought and sold thousands of properties over the years.
We'll guide you through the quick house sale process step by step.
If you decide to use Speed Property Buyers to sell your house we will cover all of the costs and work on a time frame to suit you.
We have vast cash funds available to buy property, and we can make an instant BACS payment once the legal work is complete.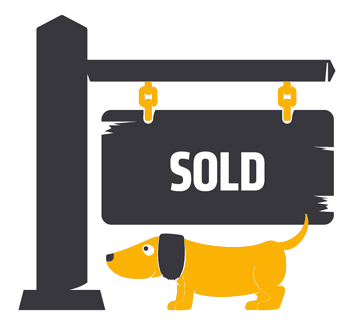 Benefits of Using Speed Property Buyers
We Buy Any House
We buy any home in the United Kingdom. Whether it needs repair or you've inherited a property and need to sell your home fast.
Completely Free Service
We're proud to provide a completely free service. A free house valuation, and zero legal fees. We don't even tie you into a contract.
Quick House Sale
You can sell your house fast with Speed Property Buyers. We've bought houses for cash in as quickly as 5 days but you can take longer if you need to.
Sell House Privately
We don't advertise the sale of your property and there are no viewings. We buy houses discretely and respectfully.
Flexible Service & Timeframe
Our service caters to you and your situation. You choose the date you would like to move. There is no pressure.
We welcome and endorse the redress system to the quick house sale and property industry.
We're one of the founding members of The National Association Of Property Buyers and are part of The Property Ombudsman Scheme.
We provide you with the market information you need to give you peace of mind that you're in safe hands.
Property Buying Industry Links
The Citizens Advice website will offer you impartial advice regarding civil matters, that includes free selling your home advice.
The Property Ombudsman scheme has been around since 1990 and acts as an alternative dispute resolution service between consumers & property agents.
The National Association of Property Buyers is run by professional property buyers who are committed to providing the highest possible standards in the industry and stop rogue companies ripping you off.
The Royal Institue of Chartered Surveyors conduct professional and thorough inspections of properties to give you the best valuation.
Rightmove and Zoopla are the two biggest property portals in the UK with the majority of estate agents listed only on their websites.