How To Rent A House In The UK
Welcome to our helpful guide to renting a house! Here we explain how to rent property successfully, and go through how to combat common problems you may encounter.
When renting, you are essentially entering a contractual agreement. This agreement sets out your rights as well as your responsibilities.
Here we explore either side of this agreement, and how to maintain a good relationship with your landlord.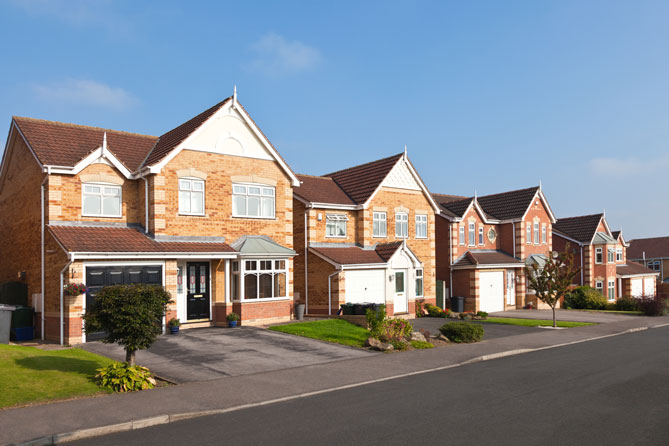 Before You Start Renting
---
What Can You Afford?
35% of net income is the average figure that most people go by, but obviously this varies from person to person. If you have a lot of outgoings or children etc, it might be a bit less.
Choose A Location
Make a decision about where you want to live. The larger the area the more chance you have of finding the perfect home.
Housing Benefit
If you are on housing benefit, you must check to see whether your desired area is affordable.
Prepare Your Paperwork
Gather together all the documents you think you might need. This will usually include two forms of ID, credit history, employment and immigration status, and potentially details of a guarantor.
The letting agent is likely to provide a list of required paperwork.
Guarantor
Some landlords will ask you to find someone who will guarantee your rent payments. This could because you have a low income or just for their security.
Should I Rent From A Landlord or Letting Agent?
---
Landlord
If you want to rent from a private landlord, check to see if they are members of a proper accreditation scheme. The local council will be able to tell you which ones operate in your chosen area.
Many will not be members, and this doesn't necessarily mean they are bad, but membership does give reassurance.
There are several national schemes, including The National Landlords Association, The Residential Landlords Association, and if you're in London, theres the London Rental Standard.
Letting Agent
Before you go ahead with a letting agent, make sure you know upfront what fees you will incur, and when you are obliged to pay them.
They must be a member of an independent redress scheme by law, and should be a member of a professional body like ARLA, NALS, RICS, UKALA or The Property Ombudsman. In the event that they misuse your money, your payments and deposit are protected.
Have a look for the SAFEagent sign as well.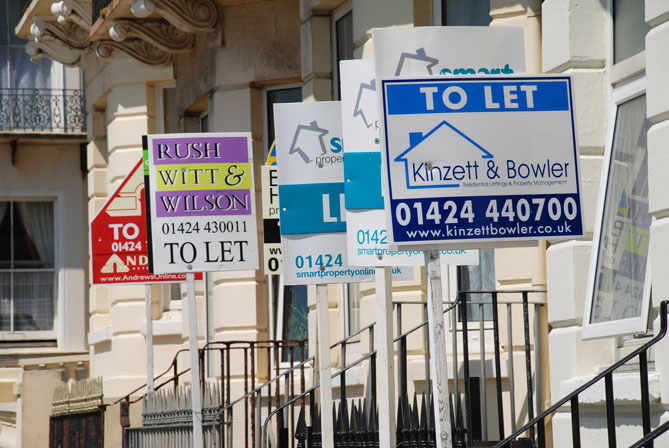 Things To Ask About When Renting
---
Deposit Protection
Most of the time you will be required to pay a deposit, so make sure that it is protected by a government scheme.
Some schemes just hold the deposit and some will insure it, so find out the details. You may also be able to get support from a bond or guarantee scheme to fund your deposit.
How Long Is The Tenancy?
Tenancies are normally a fixed period of 6 or 12 months. However some landlords offer longer tenancies if you want more security.
Children, Smoking And Pets
These factors can sometimes be overlooked, but they are important. Check if there are any specific rules applying to them, as well as things like recycling and refuse, outdoor storage (bicycle, etc) and noise and traffic levels.
Who Is Responsible For Bills?
Usually the tenant pays for electricity, gas, water and council tax, but some of these may be part of your contract. Sometimes rent payments include an internet connection, or are all inclusive.
Fixtures And Fittings
As you are not permitted to make changes to the property, make sure you are happy with the fixtures and fittings.
Smoke Alarms and Carbon Monoxide Detectors
Check they are installed and operational, as they are potentially life-saving.
If The Building Becomes Unfit To live In
Make sure you are not obliged to pay rent should the property be made unfit for use through fire or flooding.
When You've Found A Place To Rent
---
Check The Paperwork
You should always have a written tenancy agreement – read it carefully and thoroughly. It provides details of your rights and what's expected of you.
If you're not happy with the one you are given, the government has published a model tenancy agreement that can be used in place of or as a comparison.
Get An Inventory
This is a comprehensive list of everything in the property. It is usually divided by room, and covers contents and conditions.
As an added layer of protection, take lots of photos before you move. This makes it easier to have evidence should there be a dispute over the return of your deposit.
Once you have looked over it, sign and keep and a copy.
Take Meter Readings
Take meter readings before you use any appliances. This will help make sure that you do not pay for the previous tenants bills by mistake. Remember to find out from the agent or landlord who the suppliers are.
Things To Check The Landlord Has Given You
A Gas Safety Certificate (If There Is Gas)
This must be provided annually.
Deposit Paperwork
Make sure you get all the official protection scheme information, and that you are fully aware of how to get your deposit safely returned.
Inventory
As explained above, this is crucial.
Energy Performance Certificate
This gives you an idea of what your energy bills will be like. They should also provide a record of any electrical inspections and maintenance. Any appliances must be checked for safety.
Your Responsibilities As A Tenant Or Landlord
---
Tenants Responsibilities
Make your payments on time. If you don't you are breaking the rules of your contract and can be evicted.
Look after the property. But get your landlord's permission before attempting repairs or decorating. It's worth getting contents insurance to cover your possessions too, because the landlord's insurance won't cover your things.
Be considerate to the neighbours. You could be evicted for anti-social behaviour if you aren't.
Do not take in a lodger or sub-let without checking whether you need permission from your landlord.
Report any need for repairs to your landlord. There will be a risk to your deposit if a minor repair turns into a major problem because you did not report it.
Landlords Responsibilities
Maintain the integral structure and exterior of the property.
Deal with any problems with the water, electricity and gas supply.
Maintain any appliances and furniture they have supplied.
Carry out repairs.
Arrange an annual gas safety check (If applicable).
Give at least 24 hours notice of visits for things like repairs – the landlord cannot walk in whenever they like.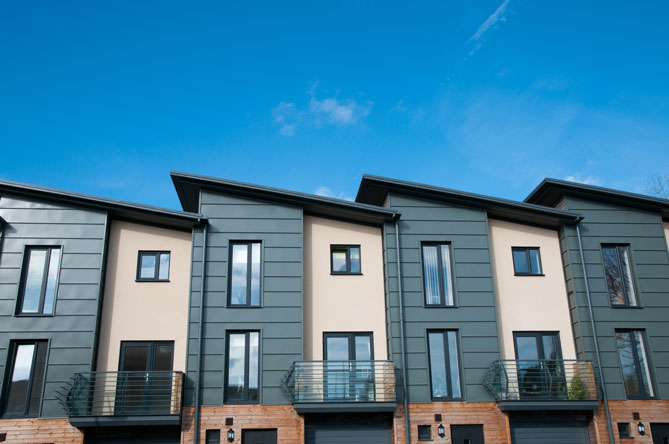 When Your Tenancy Contract Is Over
---
If You Want To Stay At The Property
If you want to extend your tenancy after the agreed period, there are a few things to consider.
There will probably be costs involved in signing up to a new fixed term contract, and your landlord may increase the rent.
Make sure you are aware of all the details before signing a new contract, and never assume the guidelines will remain the same.
If You Or The Landlord Want To End The Tenancy
There are things that both landlords and tenants must do at the end of the tenancy:
Give Notice
If the landlord wants you to leave, they are legally required to give proper notice – normally two months.
They must also allow any fixed period of the tenancy to have finished. If you want to leave, the notice period should have been outlined in your tenancy agreement. It is usually one month.
Return Of Deposit
You should be at the checkout inspection if possible, so you are able to dispute any unjustified deductions. I have found that this happens a lot – particularly if you are young or a student.
We'vev heard of cleaners at £19.50 an hour, that's an annual salary of nearly 40k. Possibly unscrupulous estate agents at work.
If you wish to dispute any charges, contact the relevant Deposit Protection Scheme.
Rental Payments
You must bring any rent arrears up to date, and don't hold back on rent because you think you won't get your deposit returned.
Bills
Cancel all your billing contracts and pay the remaining balance. Leaving them unpaid can impact your credit rating.
Clear Up
It may sound obvious, but leave the property clean! Make sure you have not forgotten any of your possessions, and remember to take meter readings so you are not overcharged.
If you have left anything behind, you may be charged for it, the landlord is entitled to dispose of it after two weeks.
If Anything Goes Wrong While You're Renting
---
More often than not there are legal protections in place for common problems tenants may experience.
If you are suffering from financial problems, speak to your landlord as soon as possible.
They are likely to be more sympathetic if you contact them early on. You can also contact Citizens Advice or Shelter.
If the property has become unsafe or potentially hazardous and your landlord is unwilling to repair it, contact your local council. They have the right to force landlords to deal with anything that could affect your health.
Your landlord is not allowed to visit unannounced, so if you are being harassed, contact your local council, or even 999, in very extreme circumstances.
If you are being evicted illegally, call the police. You can only be removed from the property with a court order.
In Summary
---
Be cautious and thorough. There are certain contingencies if you are well prepared, but it is best to put yourself in a situation where you will never need them.
We hope this has been useful. If you have any questions don't hesitate to leave them below.
Good luck!