Wonderful and Scary Halloween House Decorations from Pinterest
Halloween is upon us once again and it's time to push out the boat. Blood, guts and gore; is your home truly ready for a scary make over?
We've taken the latest spooky offerings from Pinterest that are guaranteed to cast a spell on your neighbours.
Ever Feel Like You're Being Watched?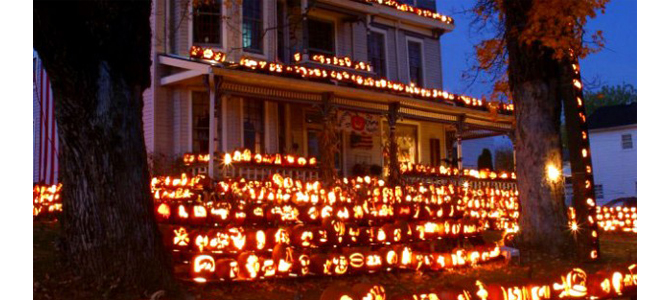 How many different Jack-o'-lanterns can you spot?
We've estimated that there's around 200 different, spooky and unique Halloween designs.
This is a great example of creativity around a theme, which is why many people look forward to the holidays!
Leave a Surprise in the Shower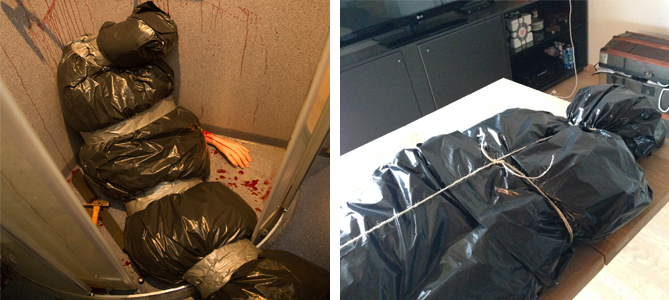 An amazingly sinister and ingenious idea that will scare the living day light out of your guests. You can produce this quick and affordable horror prop for your home.
All you need are black bags, and fill them with towels, linens, comforters or any kind of blanket.
You'll then need to shape it in the form of a body, using string or tape to help with this process. Add some finishing touches such as fake blood or limbs and you've got yourself a great Halloween prop.
Lose Your Head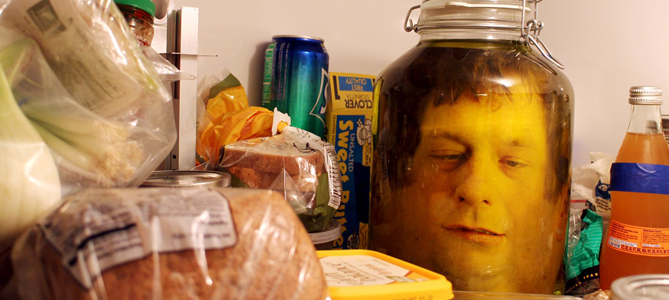 This DIY head in the jar prank is terrifying and guaranteed to scare the living day lights out of any midnight grazers. You could also litter these about your front garden as a little surprise for the neighbourhood trick or treaters.
Making your own is simple. All you need is Photoshop, a jar, food colouring, printer and paper lamination. Full instructions can be found here.
Join in on the Latest Clown Craze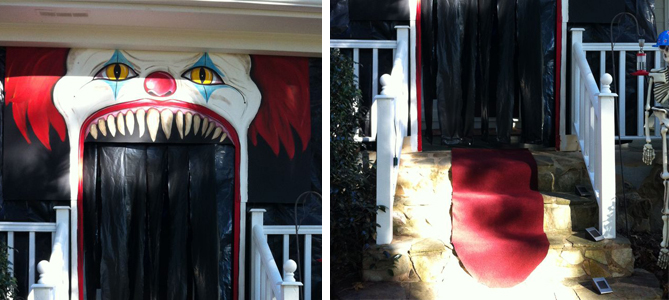 We've all heard about the latest clown craze sweeping the globe, they've been popping up everywhere, USA, UK, Australia and many other places.
So why not join in? This crazed clown door is quite labour intensive but worth the reward. Its hand painted and uses accessories such as black bin bags to create a sense of dread when entering the home.
Have you seen any unique Halloween decorations around this month? Let us know with a picture on Twitter or Facebook!
Happy Halloween!