Win An Amazon Fire Kindle 7″ Tablet!
Have you heard? We're doing a sweepstakes competition!
This is our first ever give-away on the new Speed Property Buyers website and we're very excited.
We're giving away an Amazon Fire 7″ tablet and all you have to do to enter is fill in our form below.
You can also boost your chances of winning easily by Tweeting the competition – this will get you FIVE more entries!
If you also want to get your friends involved you can refer them with your competition link and this will give you another FIVE more entries to the give-away. That's 10 entries for a minute effort!
We won't flood your inbox with spam email and only ever let you know when we're hosting another competition.
So, what are you waiting for?!
The Prize and The Tech Specs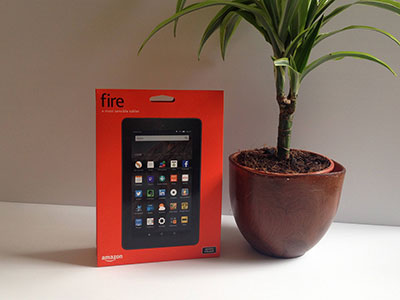 Display – 7″
Resolution – 1024 x 600
Processor – Quad-Core 1.3 GHz
Sound – Mono speaker & Built-in microphone
Storage – 8GB (Can extend up to 128GB with mircoSD)
Camera – Front & rear facing cameras (with 720p HD video recording)
Connectivity – WiFi
Battery Life – Up to 7 hours
Support – Fast web browsing, email, calendar support for Gmail and Outlook
You can find the full product specifications on the Amazon Kindle Fire product page.
We want to know what you'll be using your Amazon Kindle for if you won! Comment below, on Facebook or Twitter!
Good luck to everyone!
This contest is only open to entrants from the UK, and must be over 18 years of age.
Update – 31/10/2016
Congratulations to the Speed Property Buyers Amazon Fire Kindle Giveaway Winner….
Thanks to everyone who took part and keep your eyes peeled as we could have another giveaway soon!