Selling house? No boiler certificate?
So you've been living in your house for many years, and everything was going well. Your children have flown the nest and you decided to sell your house and downsize.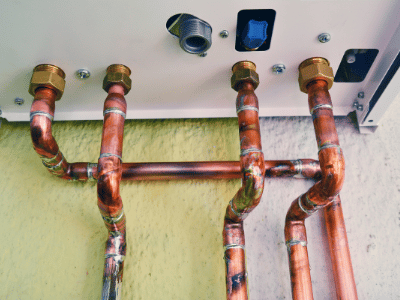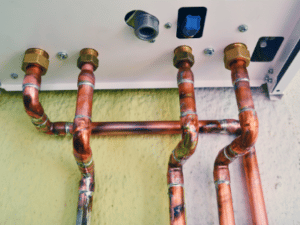 You've gotten in contact with the estate agent ready to have your property listed and then they ask – is your gas safety certificate up to date? Feeling lost what do to? Don't worry we will explain everything.
What is a gas safety certificate?
A gas safety certificate is a certificate issued by a gas safety engineer to confirm that all your appliances that use gas are safe to use.
Although as a homeowner you are not legally obligated to have annual gas safety inspections carried out it is highly recommended. Annual safety inspection on average costs £80 according to checkatrade.com takes around an hour and it can save your life. If you're a landlord it is a legal requirement to have a gas safety certificate issued every 12 months.
What record gas safety certificate shows?
First and foremost gas safety certificates show the address of the property, your name and the date of the annual gas safety inspection. The gas engineer will put on the certificate as below:
all the gas appliances (kitchen and others, including gas fireplaces)
the outcome of the check
improvement recommendation
personal details of the registered gas engineer
smoke alarm and carbon monoxide detectors
Where to find registered gas safety engineers?
It is important that your house is inspected by a specialist. Letting someone unqualified carry out a gas safety check can result in health problems. When making an appointment make sure that the company is on the Gas Safe Register.
Every Gas Safe engineer has an ID with a unique number that can be checked in the database. Note that the ID number is only given for a year so check if it's in date. It does seem like a lot of work but better be safe than sorry.
What are the dangers of faulty appliances?
carbon monoxide poisoning

When the carbon-based fuel so coal, gas, oil and even wood is not burning properly it produces carbon monoxide.

Carbon monoxide is impossible to detect by a human as it doesn't have a smell, colour or taste. Leaking carbon monoxide can cause headaches and dizziness but prolonged exposure can be fatal.

fire and explosion

If the appliance isn't checked regularly and maintained properly can leak gas which when accidentally ignited will cause an explosion.
Alarms
Accidents happen. And when they do it's best to be prepared. Make sure that your carbon monoxide alarm and smoke alarm are fitted correctly with fully charged batteries. Note that their lifespan is limited, which is stated on the box. Don't forget to regularly test them as well.
Where should I put my carbon monoxide detector?
A carbon monoxide detector should be in any room where you burn any type of fuel in. This means, that if you have a fireplace, you need one in the living room, too. If it's mounted on the ceiling, place it 3 meters away from any wall, If it's a wall-mounted detector, aim for a minimum of 1.5 meters from the ceiling and above the door or window, if possible. If you have any doubts ask a specialist to guide you.
Where should I put my smoke detector?
Depending on how big your house is it's best to have a smoke alarm in each room. We understand that it may not be the most convenient but safety first. You should most definitely have at least one working alarm fitted on or near the ceiling between the kitchen and the bedrooms. Fire can start in any place, but the kitchen is one of the high-risk places.
Warning signs – do you need a gas safety check now?
If you are in a situation where your boiler has been serviced recently, and the safety check was carried out, for your own safety look out for those warning signs, that you may have a faulty appliance.
the colour of the flame, should be bright blue
pilot light (typical in an old boiler) is going off, should be a strong and steady flame
the appliance is 'playing up'
you noticed new burned, brown and black marks.
excess of moisture on the windows
Why boiler safety is so important?
There are a couple of reasons why checking if a boiler is safe to use is so important and should never be fixed or approached by anyone not qualified.
What to look out for when fitting a new boiler?
A Gas Safe engineer who is qualified to fit a new boiler in and follow all gas safety regulations will provide you with a gas boiler safety certificate. Most companies leave a sticker on the boiler with the date of the previous inspection and a reminder when the next safety check should be carried out.
Can I sell a house without a valid installation certificate?
The quick answer is yes you can. You probably have it tidied away with the rest of your paperwork but do not worry.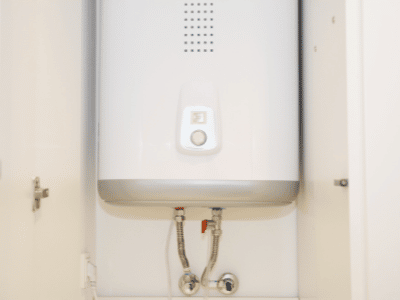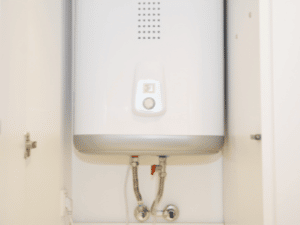 From the legal point of view it is completely fine to sell a house without a gas safety record but… it may be harder without a safety certificate to sell your property. Potential buyers may request, and rightly so, a safety certificate.
Despite it not being a requirement it may prolong the process and delay the sale. If you're preparing to sell your house, it is advised to get all the paperwork in check.
Selling a house with no boiler certificate, is there an alternative?
Yes, there is! You can consider selling your house to a cash buyer! Companies like SpeedPropertyBuyers buy houses anywhere in the UK in any conditions. Meaning you do not have to worry about any safety issues. Hassle and stress-free process and no questions asked. We are able to complete the transaction within 7 days because we have our own funds available. Our friendly team is happy to answer any queries you may have. Give us a go! Fill out the form below to find out what we can do for you today.