Common Housing Defects And How to Spot Them
Whether you are buying a property for your own occupation, to house a relative, or as an investment (buy-to-let), there are a number of common things you should look out for on your viewing.
The tips below will give you an idea of things to look for but it is by no means definitive as, let's face it, the potential list is almost endless but it covers most of the common thoughts that may be expensive to put right. We always recommend that a qualified surveyor is instructed to carry out a report for you. So with that disclaimer out of the way, here is our list of the top most common problems.
1 – Damp
This can be a major problem and can affect decor, furnishings, and even make a house unliveable. Older properties are particularly affected by rising damp because they have older non-existent damp proof courses to keep it at bay. After the 1930s, this issue was addressed so anything older be sure to check. Newer properties can be affected by damp, but this is usually due to rain penetration through porous brick work or gaps in the mortar between bricks or if rendered general cracking. Remember that from the 1930s most properties have cavity wall insulation and if this becomes wet, it retains water like a dump sponge and will usually have to be removed by a specialist such as Cavitech UK Ltd.
You may notice signs of dampness in property particularly behind pictures, furniture, in cupboards, so on. This can often be cause by condensation which is easily remedied by ventilating the property more fully, but the difference can be difficult to spot and so you will need a surveyor to tell you for sure.
2 – Wall Ties
Cavity walls have two layers of brick with a gap in between to aid ventilation and stop water penetration. To stop these two walls parting company, metal ties are cemented in to keep them strong and true. Over time (and we're talking many years), these can corrode particularly in coastal areas where salt air gets to the metal ties, this causes the ties to expand pushing out mortar and cracking bricks.
In severe cases, the outer wall can fall out but thankfully this is quite rare. If you see cracking in brick work or render particularly in a stepped fashion make sure your surveyor reports on it. Replacing wall ties can be relatively expensive, so you may need to be thinking about reducing the price you're paying.
3 – Roof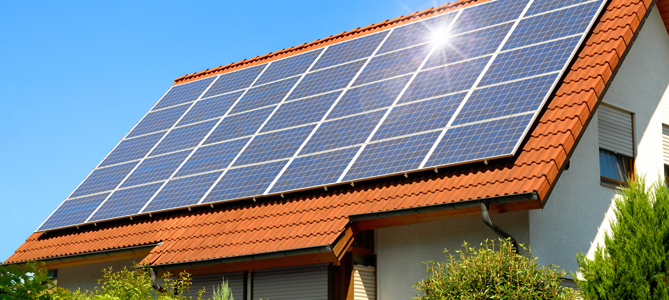 It's fair to say that almost all slate roofs are likely to be over a hundred years old and at the end of their useful life. It is after all why you see so few of them these days. An original slate roof will likely need complete replacement, and because modern tiles are heavier it may also require roof strengthening work none of which is cheap. However, don't be too concerned if you see slates on roof particularly if they are very evenly cut. This is likely to be a modern replacement slate roof that maybe perfectly sound.
4 – Subsidence / Settlements / Underpinning
Current settlement or subsidence where the house is moving on unsuitable foundations can have a drastic effect on the value of the property simply because the cost of repair can be so high. Old settlement and subsidence can also affect value because people are concerned that it may return and may look elsewhere. The most common cure for this problem is to underpin the house, which simply put means pouring a large amount of concrete under the foundations to create a solid base. Once done, the problem is usually sorted but each individual takes a view on whether they purchase a house that just had this treatment. It can make it more difficult to sell and increase insurance premiums.
An owner should declare if this type of work has been done, but it's worth checking yourself around the exterior of the property to see if there is any unusual looking new-ish concrete that may have been incorporated to make a path, for example, and also for signs of any current or repaired cracking to brick work or render outside or even internal walls. Look at internals doors too and close them to make sure they fit properly and that they haven't been cut down where door arches have sunk in one corner.
Finally, remember that whilst buying a house may seem to be an expensive and daunting task, you have plenty of professionals available to help you avoid the pitfalls. A good solicitor and surveyor are worth their weight in gold.
If you enjoyed the article don't forget to follow us on Twitter @spbuyers.