10 Luxury Shipping Container Houses
Shipping container housing is a growing trend in the property market, as both rent and interest rates rocket and property buying drops.
It's becoming more financially viable to fund development of a shipping container house project rather than a scrape together a deposit and spend forever paying off the interest on a mortgage.
Shipping containers are designed to be stacked and therefore their structural integrity and modular nature make them perfect for housing development, not to mention the fact they are relatively cheap when compared to construction materials.
This means that you could potentially build your own luxury shipping container home for a fraction of the cost of buying a home. In fact some of these container houses were built for less than £25,000, which is ten times cheaper than the average UK house price of £250,000.
Decameron by Studio MK27
This furniture store in Sao Paulo won "Best Shopping Centre" at the World Architecture Awards. We're particularly impressed by its minimal aesthetic. In fact, its entirely built of just the containers themselves, and a simple concrete structure. – Sao Paulo, Brazil, Studio MK27.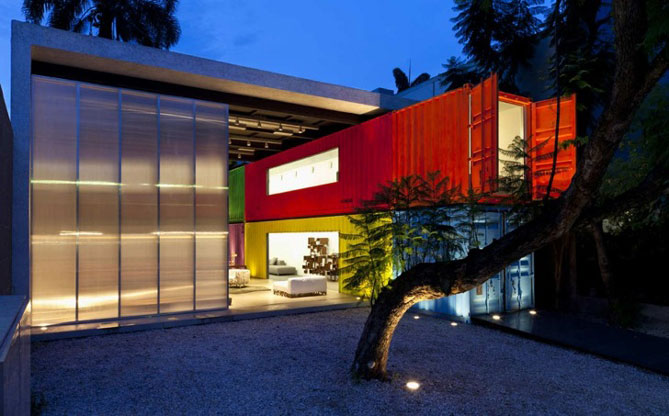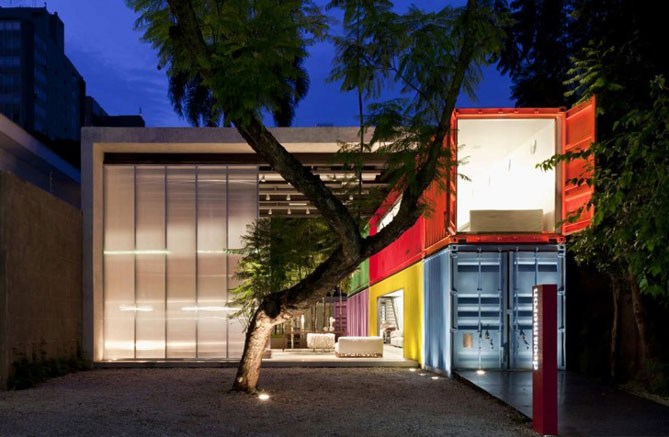 The Tim Palen Studio at Shadow Mountain by EcoTech Design
My personal favourite is this stunning Mojave Desert oasis. Whilst it remains a prototype, its very futuristic and its emphasis on greenhouse-grown plants, and metallic construction make it look like it was designed for moon colonisation! – Mojave Desert, California, EcoTech Design.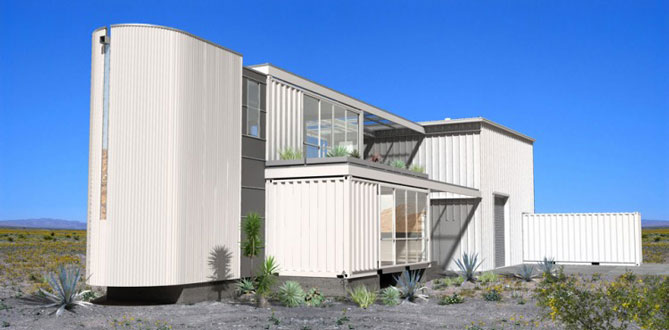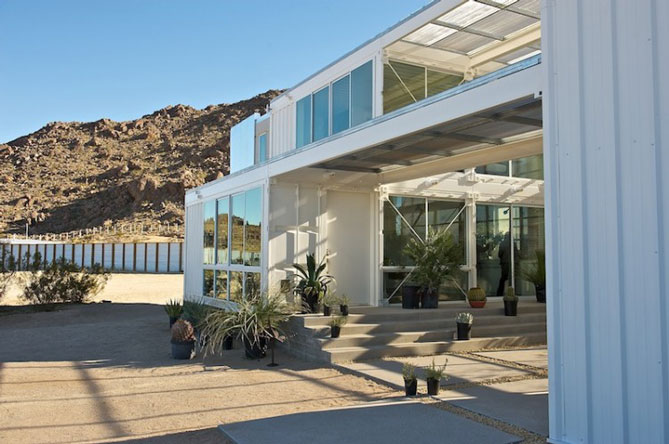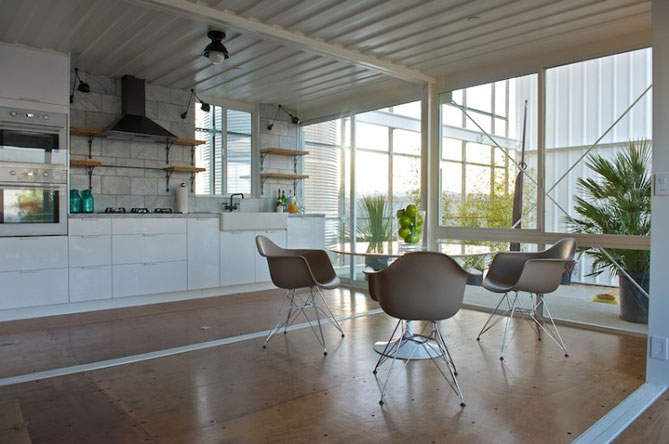 Savannah, Georgia Woods by Price Street Projects
This tropical refuge manages to create a luxury interior whilst still retaining the original exterior of the container. The blue colour and orangey timber really pop against the lush green backdrop. – Toronto, Canada, Price Street Projects.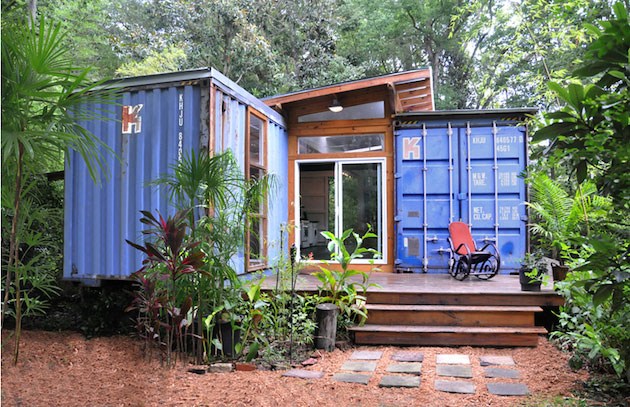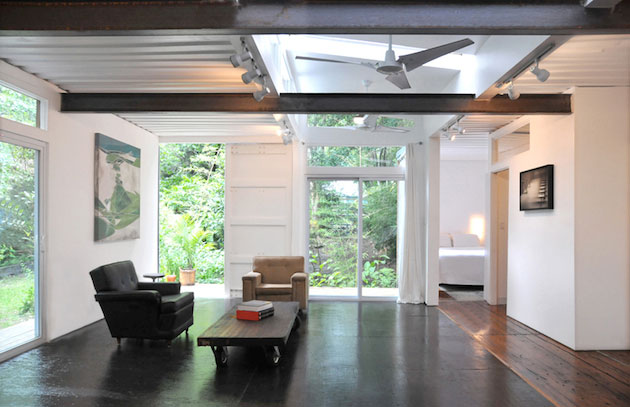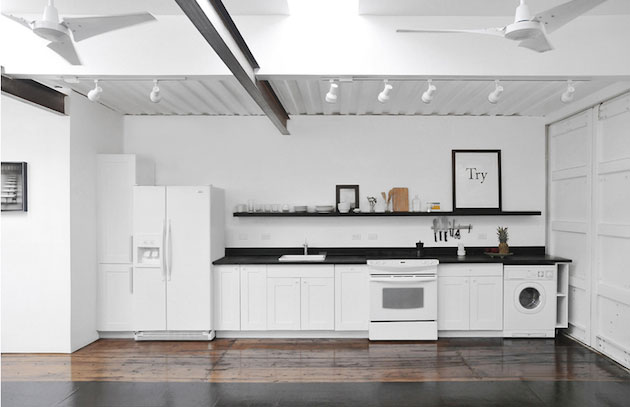 Six Oaks by Modulus
Six Oaks is a property designed to work in synergy with its environment, being created mostly of local or recycled materials, and maximising on the space of a small plot. – California, USA, Modulus.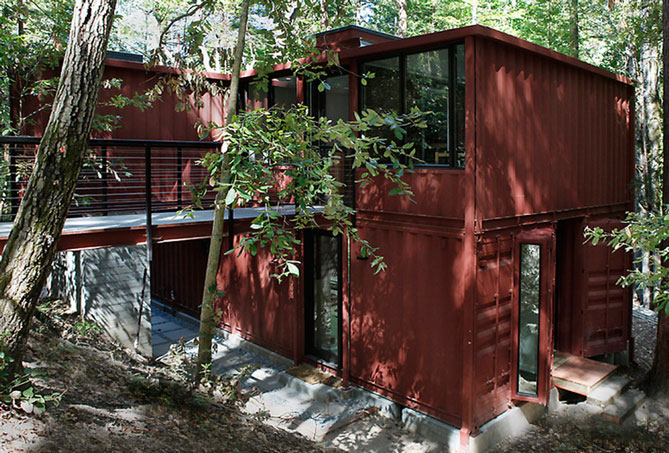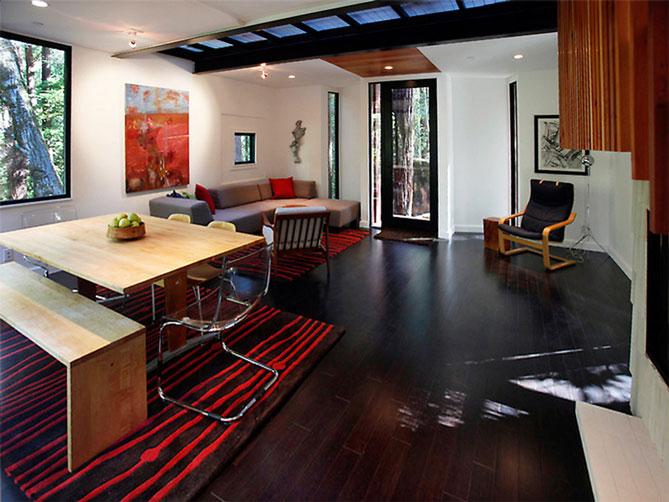 Containers of Hope by Benjamin Garcia Saxe
This project really goes to show what you can do with a small budget and a little ingenuity. For $40,000 USD this stylish and contemporary hillside residence is a bargain. A close second on our list of favourites! – San Jose, Costa Rica, Benjamin Garcia.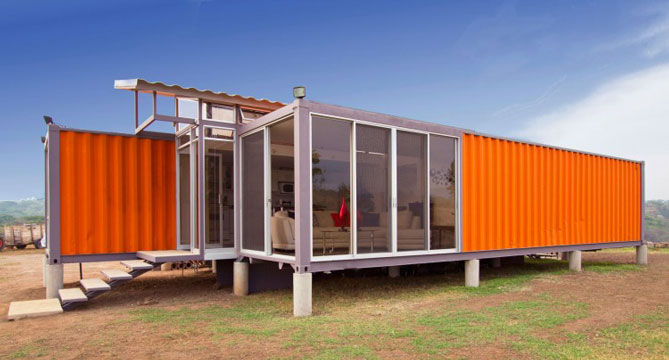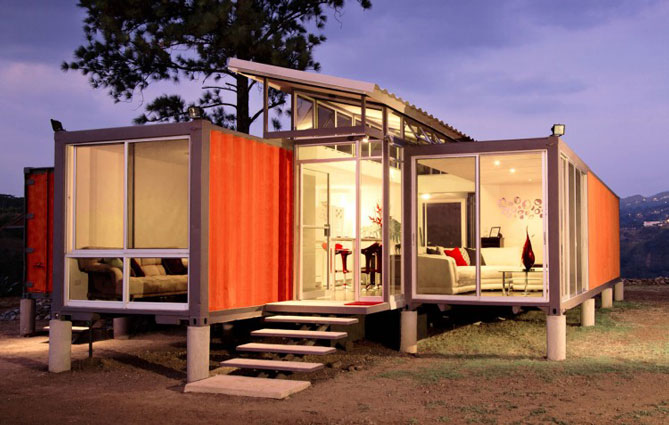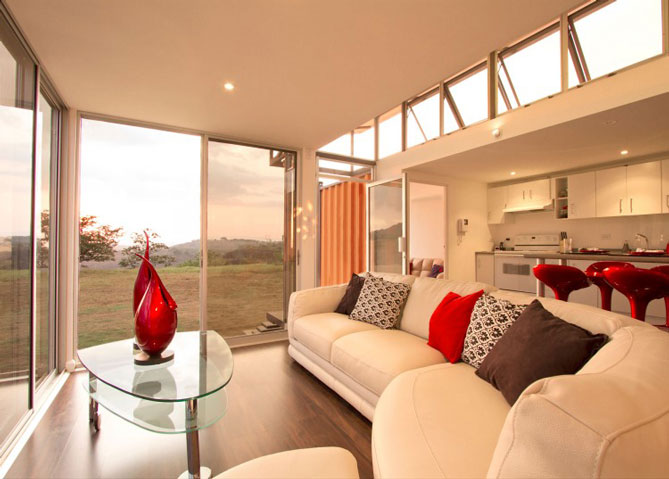 Shipping Container House by Studio H:T
This is a real standalone residence, designed to be efficient and environmentally friendly from start to finish. Completely off the grid, and powered by solar photovoltaic's and a "green" roof, this property is designed to encourage its occupants to be more aware and efficient in their day-to-day living. – Colarado, USA, Studio H:T.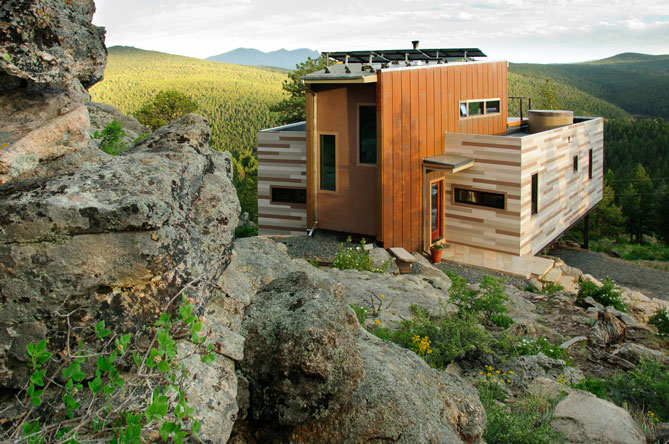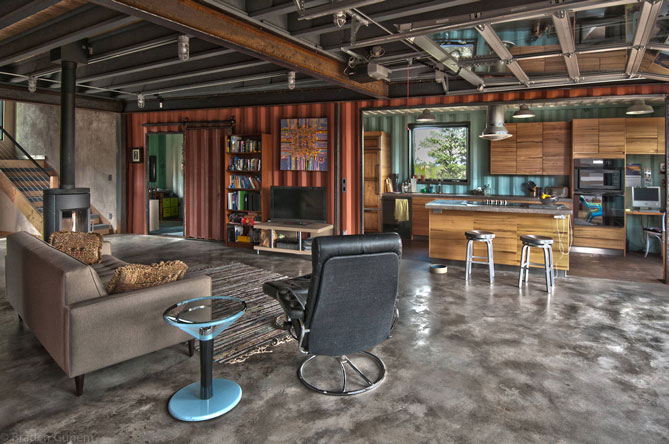 Beach Box by Andrew Anderson
The coolest holiday home ever? The shipping container swimming pool is a stroke of genius. – New York, USA, Beach Box.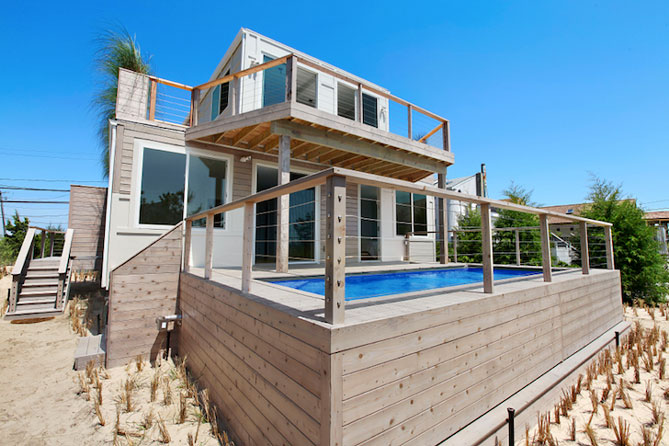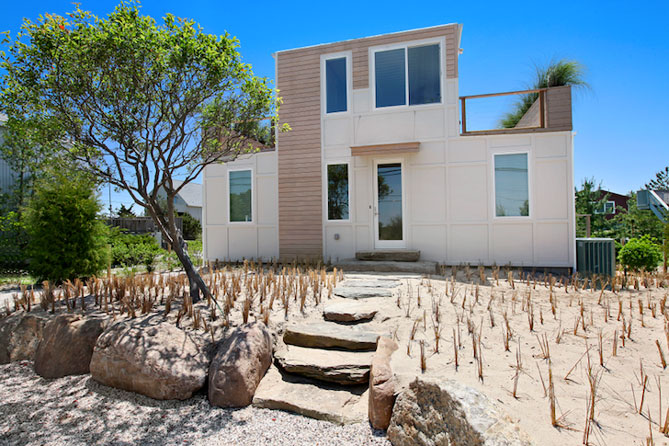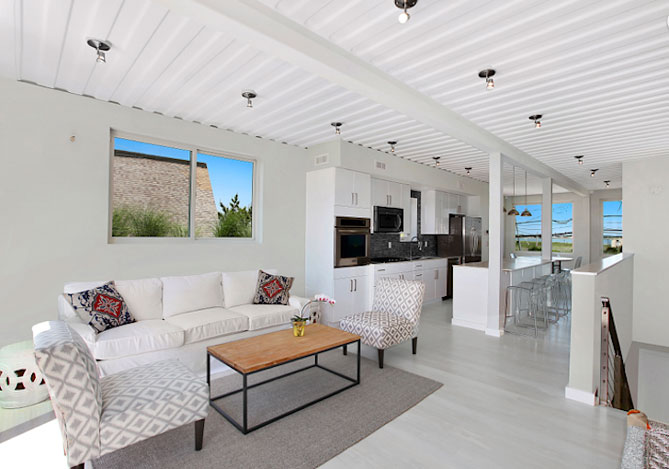 Container guest house – does exactly what it says on the ..container? This project manages to retain much of boxes original likeness, with additional extras made from cut-outs. This one really celebrates the container itself, with the developers even going as far as repainting on the old serial number! – San Antonio, Texas, Jim Poteet.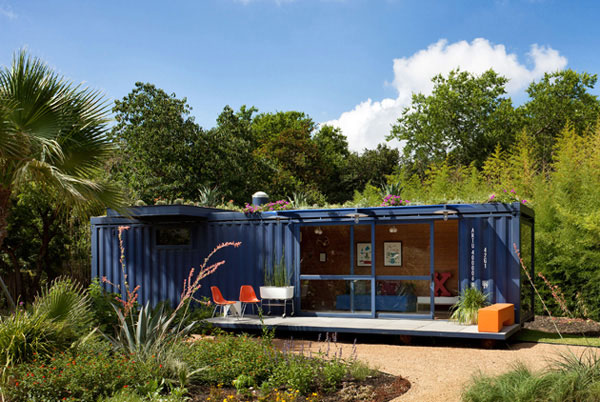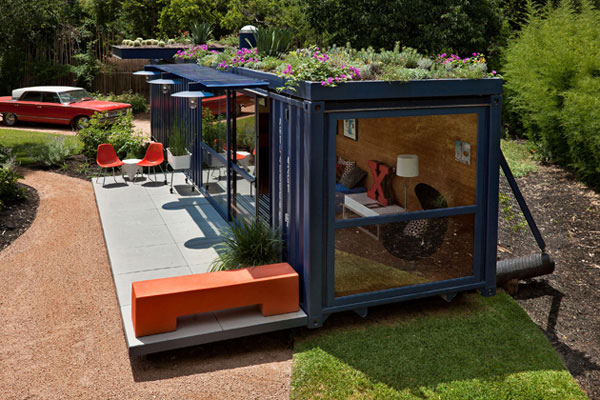 Crossbox House by CG Architects
This prototype is another low-budget property with huge ambition. Boasting a bold perpendicular design, this container house is visually stunning, and not surprisingly, stands out amongst the rest of the housing estate in which it is situated. – Brittany, France, CG Architects.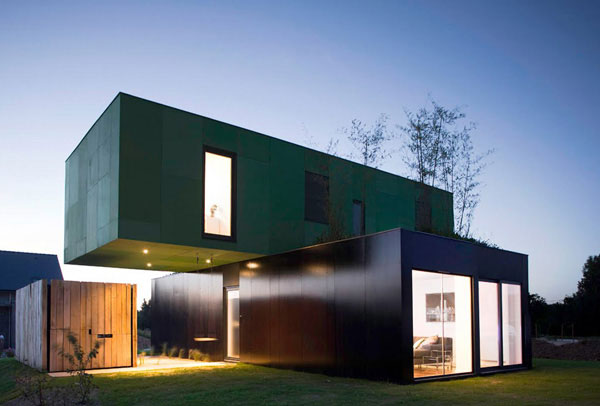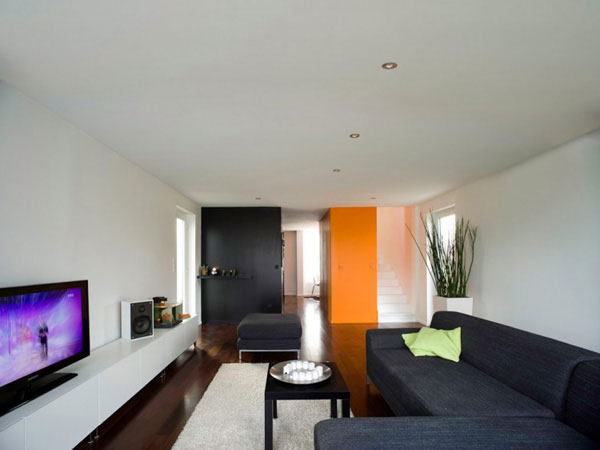 Which is your favourite shipping container house? Let us know in the comments below.