Which side of the fence belongs to your property?
Disputes over fence ownership


Fence ownership disputes are as old as the hills. Is it true that it is always the left-hand side of the fence? Can I force the neighbour to repair his fence? Do I need to disclose the dispute over the fence when selling the property?
There are loads of questions when it comes to boundary fences, and we will answer them for you. Rough weather is taking its toll on fences all around the country, and with winter just around the corner, many more will likely succumb to the high winds and rain.
Love thy neighbour
Keeping a good relationship with your neighbours is always ideal. Whether it's taking in their post when they're away or borrowing some sugar, being on good terms has its benefits. But what do you do when there's an issue, like a fallen fence? The best thing to try and do first is to have a conversation without involving anyone else. See if you can agree with the two of you. If that isn't possible or the other person isn't receptive, you can always escalate things by bringing in a mediator or going through the proper channels.
Land registry documents
The first step to finding out who is responsible for the maintenance of a fence would be to check your deed. You can buy it from HM Land Registry website. For £3 you can order a copy of the title register or title plan. With these documents, it should be clear which fence you are responsible for based on property lines.
If the fence is on your property and in a state of disrepair, you are responsible for repairing it. You can't force your neighbour to contribute because they benefit from the fence being in good condition too. If you want them to help with the cost, you'll need to come to an agreement.
If the fence is in good condition but you want to make changes, for example, painting it a different colour, you'll need to get your neighbour's permission first.
You should also check if there are any restrictive covenants on your property that could dictate what you can do with the fence. For example, some leases state that you can't make any changes to the property without the landlord's permission.
T-mark and H-mark, what do they mean?
T-mark and H-mark are indicators of fence ownership on a title plan. The property owner whose land the letter is facing owns that section of the fence. Hence, think about the letter H as two T's joined together–a mirror image. This means that both you and your adjoining neighbour are responsible for maintaining the said fence.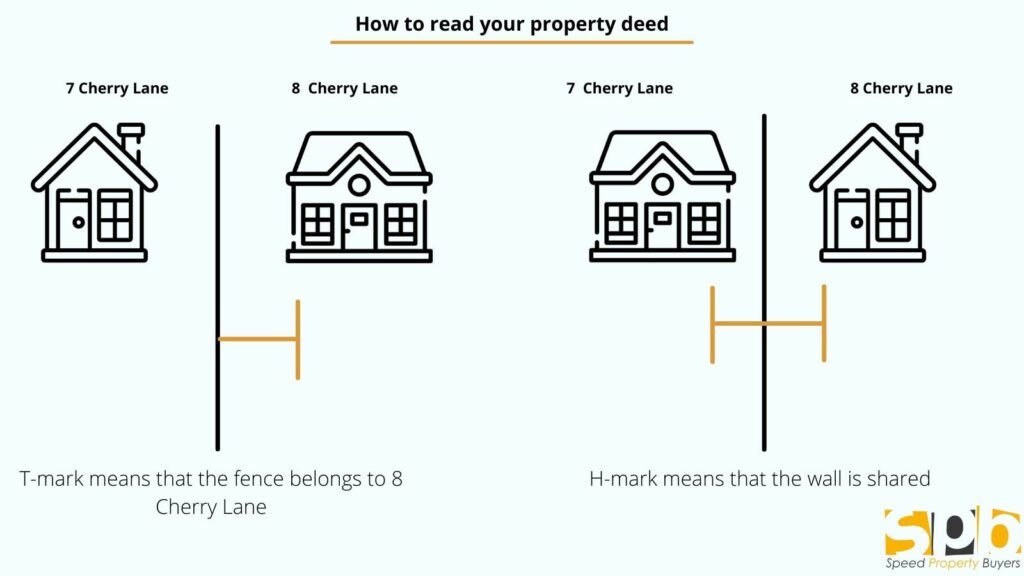 What is my fence responsibility?
Although there is no legal obligation to do so, you may be held liable if an injury or property damage occurs as a result of your fence is in disrepair. Maintaining your garden fence is an investment–should you decide to sell your house, buyers will see the well-kept boundary fence as an appeal for the overall property.
Can I force my neighbour to fix his fence?
No, you cannot force your neighbour to repair the fence.
Sometimes, the best solution is to have a conversation with your neighbour calmly and explain the fence issue. More often than not, an agreement can be made without outside help. If you find yourself unable to come to an understanding, however, it may be best to involve a legal expert or professional mediator (although this could get costly). You might also want to consider building another fence on your adjoining property– that way, there's no problem with ownership!
What if I want to sell a property?
You might be surprised but boundary disputes with your neighbour may affect the future sale! You are legally obligated to disclose any disputes on a sellers property information form. It is good to think ahead before raising an issue. As mentioned above it may be more beneficial for you to fix or replace the fence panels yourself as it may affect the sale process. Do not stress, fence ownership debates are the most common debates between neighbours.
Is there another option?
Yes! Selling your property to a professional property buying company like Speed Property Buyers will save you time and unnecessary stress. Our experienced team will guide you through the process and answer all your queries. As we are cash buyers you will receive – after independent valuation – up to 85% of the market value directly into your bank account within the timescale agreed upon earlier. Fill out the form below to receive a FREE non-obligatory cash offer!
Speed Property Buyers
The UK's Favourite Property Buyers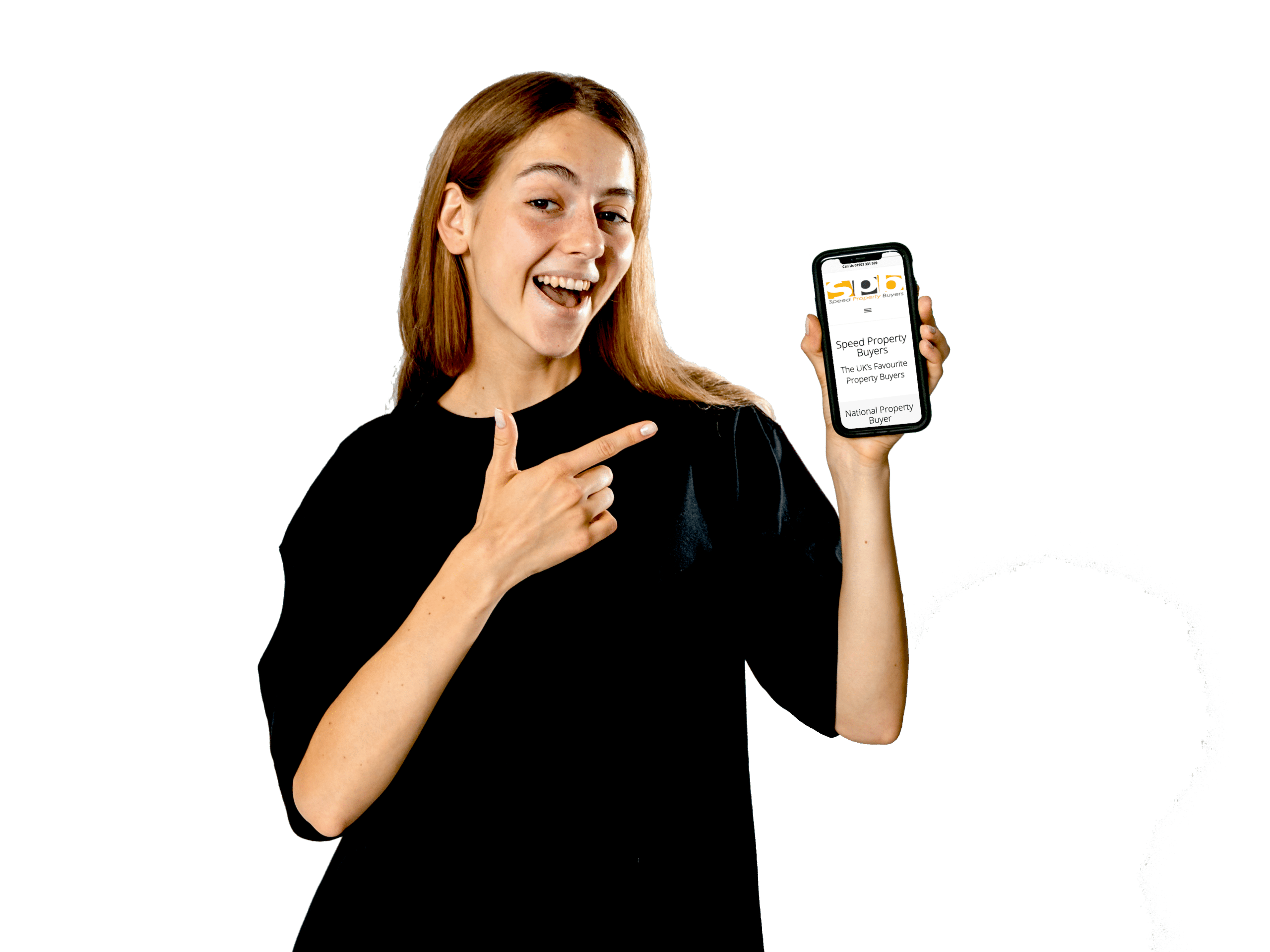 Property Cash Buyers
Get Your FREE Cash Offer Below!
"*" indicates required fields